2021 Calendar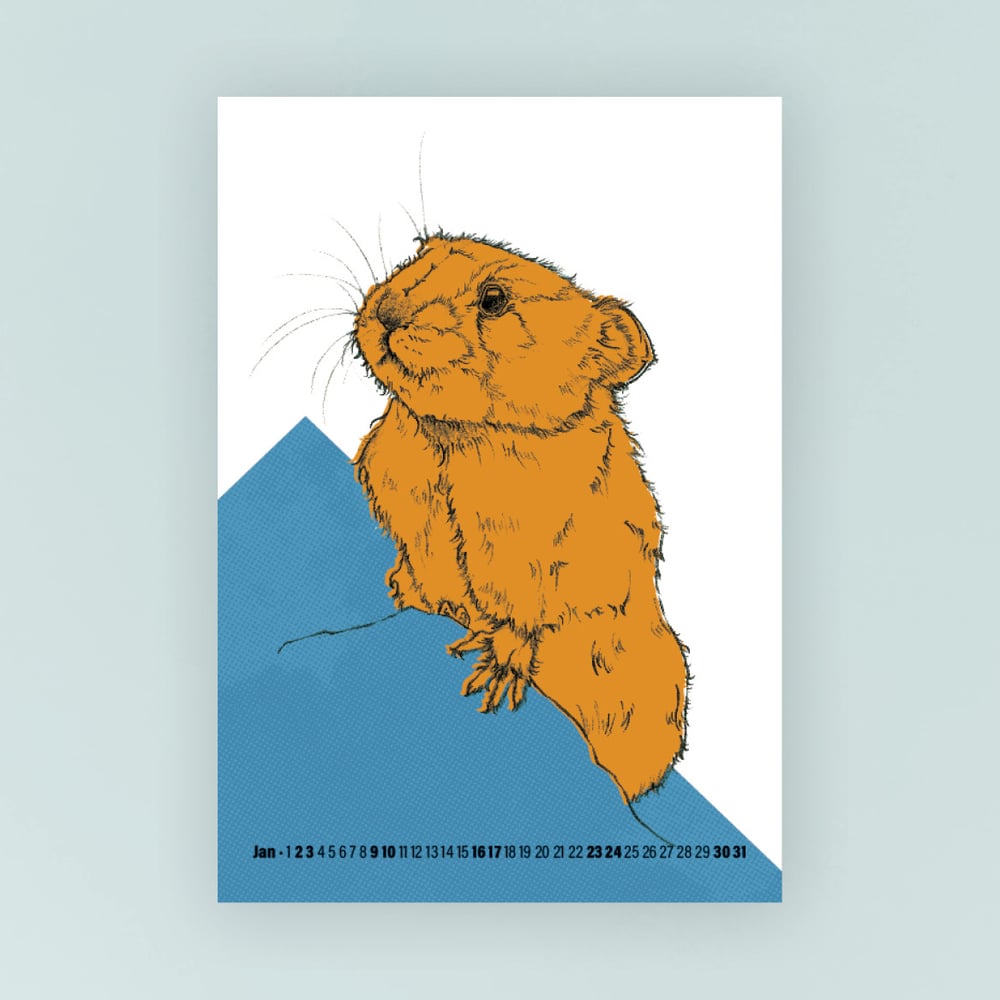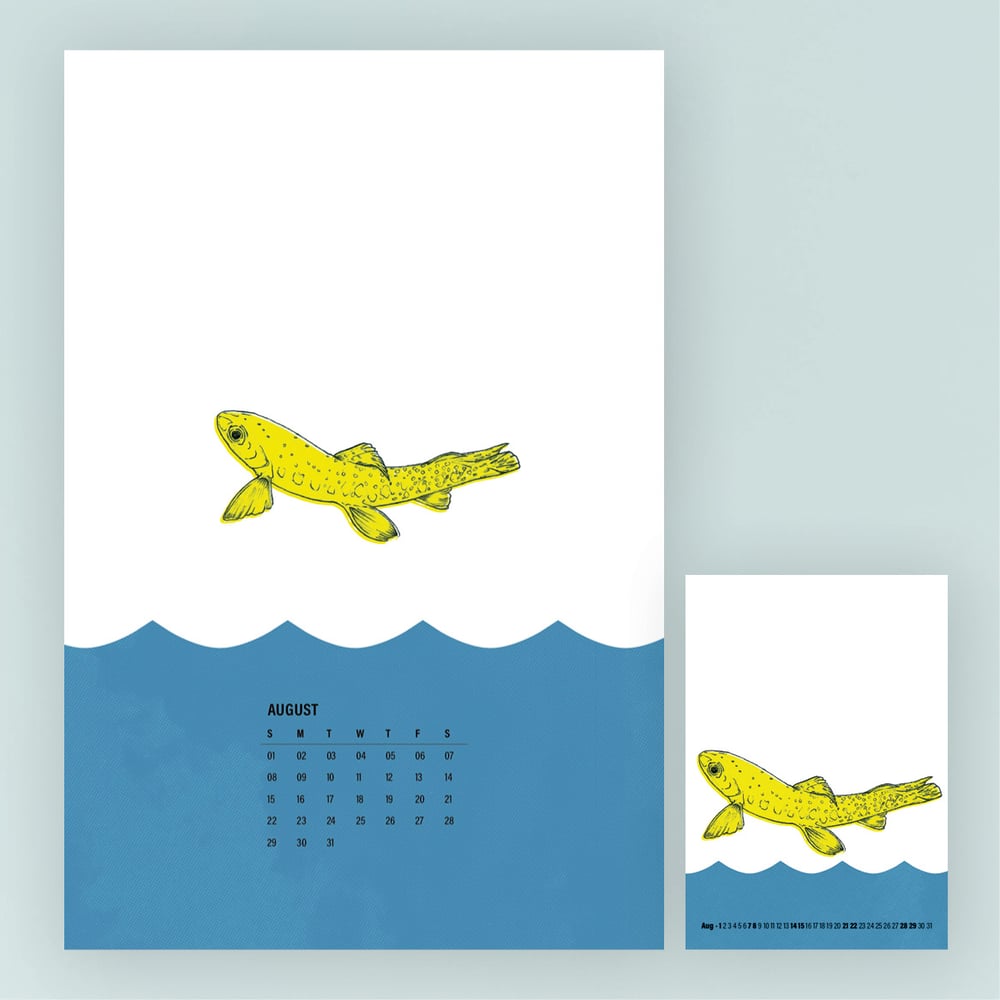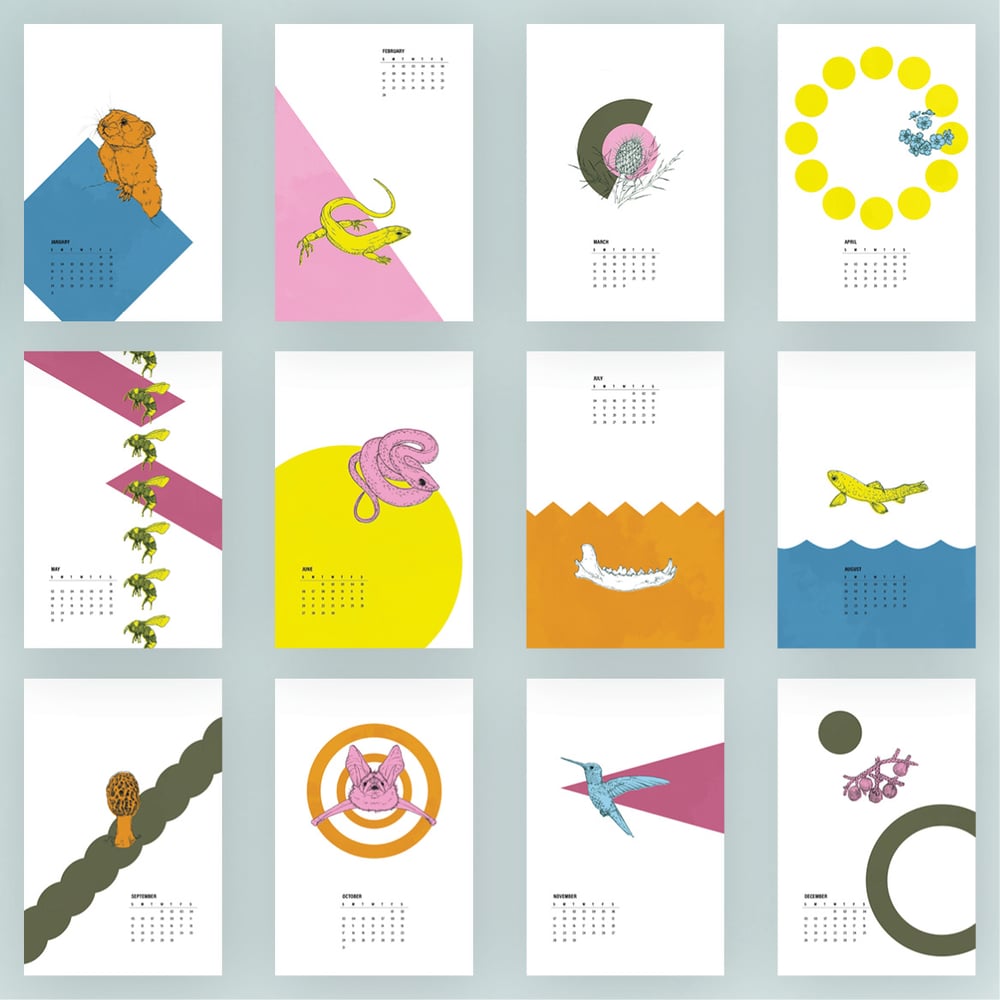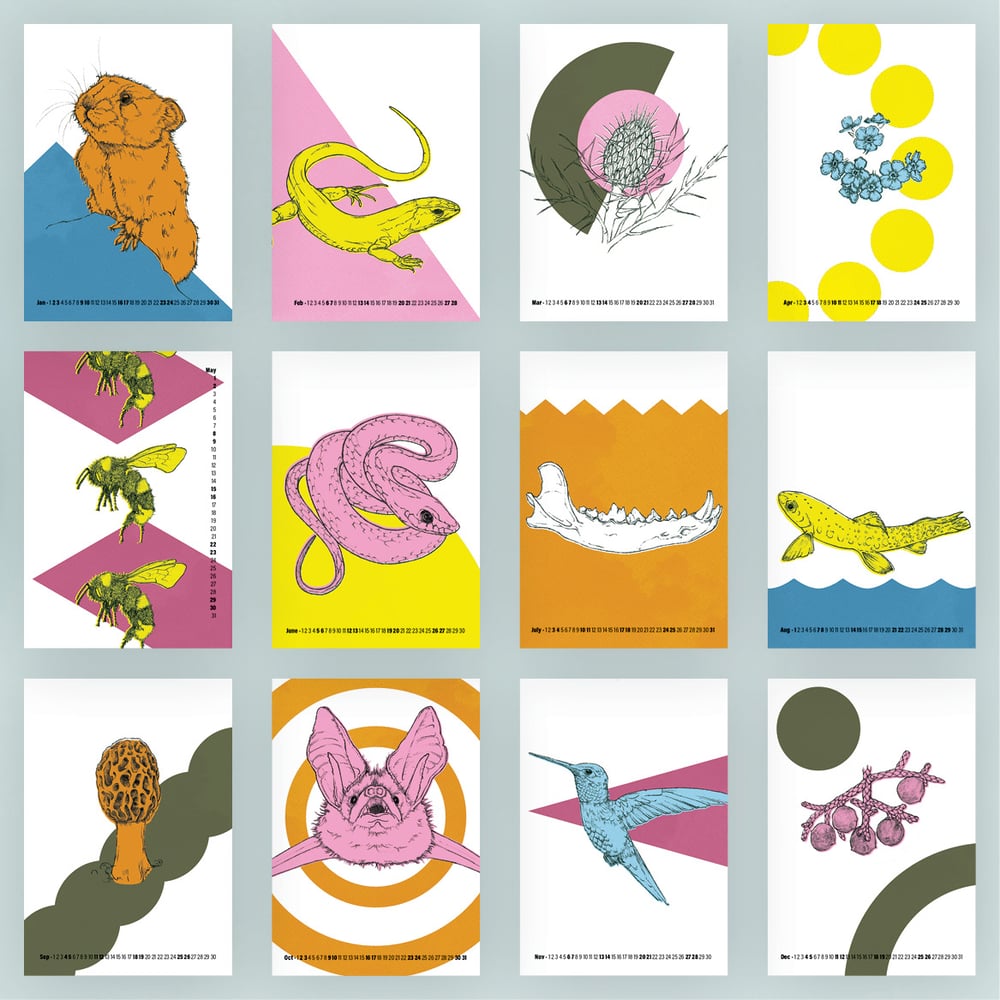 This colorful calendar features 12 graphite drawings of animals and plants found in and around the western United States.
american pika, western whiptail lizard, meadow thistle, alpine forget-me-not, bee, western terrestrial garter snake, coyote, cutthroat trout, morel mushroom, pallid bat, broad-throated hummingbird, utah juniper
Digitally printed on heavyweight paper, this calendar is available in two sizes—8" x 12" and a 3.5" x 5". The larger size comes with a bulldog clip for wall hanging. The small size comes with a magnetic bulldog clip to hang on a fridge.